Buying
My focus has always been on providing a streamlined process for our PCSing military members and their families who relocate to and from our area. Although orders to relocate means there is a new adventure around the corner, there are also unknowns and anxiety. My goal is to make your move as stress-free as possible and welcome you to the Pacific Northwest!
Here are some of the tools I have to help you with your home search:
24/7 Base Access
Market Research
Virtual Home Tours when buying sight unseen
Convenient Home Tour Scheduling
Expertise in VA home buying process
Local Resources to help you get settled fast – from doctors and dentists to tutors and more!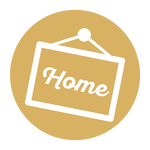 PNW (Pacific Northwest) FAQs
Does it rain as much as I have heard?
We get a fair amount of rain (about 34" per year), but did you know that New York City gets more (46")? The Northwest's rain is spread out over more days (152 days per year) which is why we have a rainier reputation. Our summers, however, are sunny and divine!
Why so much coffee?
Maybe it is all those rainy days! Starbucks' flagship store is in Seattle so we have been sipping espresso since the 70s. It is the local beverage of choice – light roast, dark roast, nitro, iced – we have it all!
I have heard you have some weird area names up there. What's up with that?
Puyallup, Sequim, Snohomish, Mukilteo – these are names the locals have been using for centuries. The locals in this case are the original tribes that are a big part of our PNW culture. Don't worry – you will be able to pronounce like a pro after not too long!
What's the deal with Bigfoot?
We have a lot of trees here (especially in the mountains) and legend has it that Bigfoot (aka Sasquatch or Yeti) which is an ape-like creature, roams the forests. Occasionally, large human-like footprints are found. But are they real? You will have to decide for yourself!
Relocation Information Packet
Fill out the form below and I will send you my Relocation Information Packet!